We all intend to keep an eye on our belongings, whether it might be at our home or business. Obviously, it's possible with IP security cameras, DVR'S, analog cameras, etc. Undoubtedly, the enhancement of technology has been bringing in customized cameras with chief safety measures. There were enormous high ended security cameras with great features. We can choose them as per our requirements and budget.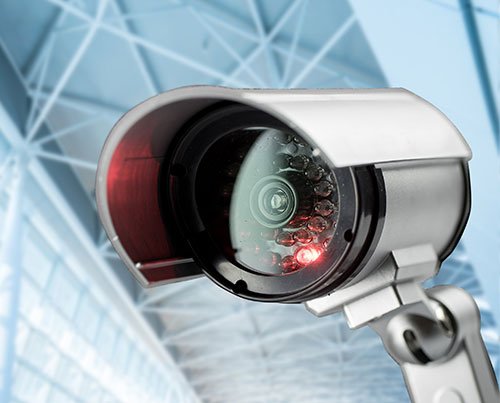 In this article, we'll analyze the crucial features need to check before buying any IP security cameras
The first and foremost feature is to decide the camera type i.e.
Wired or Wireless Camera:
Depending upon your need and essentiality choose the type of camera. Whether it's a wired or wireless, both are reliable and highly scalable, but wireless cameras are flexible, mobile, and easy to fix anywhere irrespective of the place. While wired cameras require concern maintenance and dedicated room to withhold all the connected wires and more.
Quality:
Obviously, the quality of the camera is one of the factors to be noticed before buying an IP security camera. The high graded camera quality records standard audio/videos ensuring clear and flawless captures in the frame.
Resolution:
IP Cameras with HD resolution delivers a crisp and clear quality of the recordings. The images, videos, and voices are much polished, keeping blurry out of reach from the camera. The HD resolution programmed cameras powers a certain quality of every particular part of the screen even if you zoom to the last extent. Preferably the HD resolution from 720p is capable enough for standard recording and above 1920X1080p delivers spell bounding HD resolutions.
Weatherproof:
It's always best to get weather resistant IP cameras for letting smooth and visible monitoring of the outside your business or home regions and surroundings. Weatherproof IP security cameras protect the footage from draining and usual/unusual environmental damages.
Storage Capacity:
Better to head with the latest IP cameras that include a separate SD slot carrying at least 128GB storage space. It helps the audio and video recording footage can have their space without bothering or overwriting the past.
The best option is to choose the cloud storage system where the footage can easily direct to cloud storage automatically to free up space. Also, let the required to access from other systems when needed.
Infrared IP Cameras:
Choose infrared cameras for better capturing at night. These are focused night vision cameras covering the vast range of excellent quality.
Alerting system:
Nowadays, the enhanced technology in the surveillance system can share alerts and noticeable actions based on the program level of the IP camera.
Power Cable:
Check whether the security cameras you intend to buy can run on data cable itself supporting power-over-Ethernet instead of using many cables. POE enables secured and simple cabling management.
Regardless of the cost, trends, essentiality, & limitations, there were ample of IP security cameras for both the indoor and outdoor monitoring. Being the leading IP security installation in Dubai, Techno Edge Systems LLC has been delivering the best IP security cameras. Be it for your home or organization; we recommend the apt IP security cameras.
To know more info on IP security cameras installation in Dubai, visit www.cctvinstallationdubai.ae.